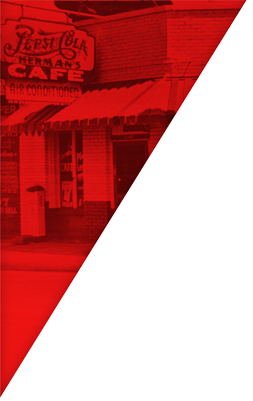 Cooper Young Business News
Grivet Outdoors Fun Run – EVERY Tuesday!

Join us every Tuesday at 6:00 p.m. at 2164 Young to go on a guided 3 mile run with Grivet! Now's the time to start running!

Book Signing with Corey Mesler – February 29

Join us Sat., Feb. 29 from 3:00 to 5:00 p.m. at Burke's Book Store (Reading at 3:30) for his new novel, Camel's Bastard Son

Goner Records open late on Friday and Saturdays!

Visit them from 7 - 9 p.m. and get 15% off.
Community Association
Support our Neighborhood Lamplighter Newspaper!

Email ads@cooperyoung.org to advertise in our monthly paper or editor@cooperyoung.org for story submissions!

New to CY? Want to get involved in the Neighborhood?

Visit the CY Community Association online at www.cooperyoung.org to see events and activities put on by our sister organization.
Make your way to the corner of Cooper and Young in Midtown Memphis and you'll have arrived at a place both traditional and trendy, cosmopolitan and casual. You'll discover boutique shopping and specialized retailers alongside sophisticated restaurants and happy-hour hangouts. It's where art, culture, cuisine and commerce intersect in a fabric that weaves its way throughout this historic neighborhood to create a lifestyle district all its own.